Nature Calls – Instant Relief
When you are out on a long walk or adventuring, miles from anywhere and you need to answer the call of nature, would you prefer to do so discreetly rather than having to get half undressed?
Are you put off going on long walks in case you need to use the toilet? Now you can go out on long walks without any such concerns.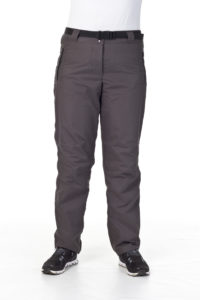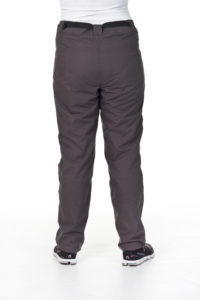 These practical, comfortable, insulated trousers have a discreet zip fastened under body opening which allows the wearer to urinate directly out of the garment by parting the fabric, without the need to lower or remove anything.  Perfect for when you are miles from the nearest convenience, or even if you simply want to remain covered when using a conventional toilet.
Made in the UK from a strong weatherproof fabric
Breathable (RET 12) and windproof with seam seal taping
Water and dirt-repellent Teflon® Finish
Lined with jersey with a soft brushed surface for warmth
Dark olive colour
Machine washable at 30 C.
Wearer can urinate from a standing or sitting position.
These practical walking trousers will empower you to take control.

An innovative clothing solution from Wild Pea.™